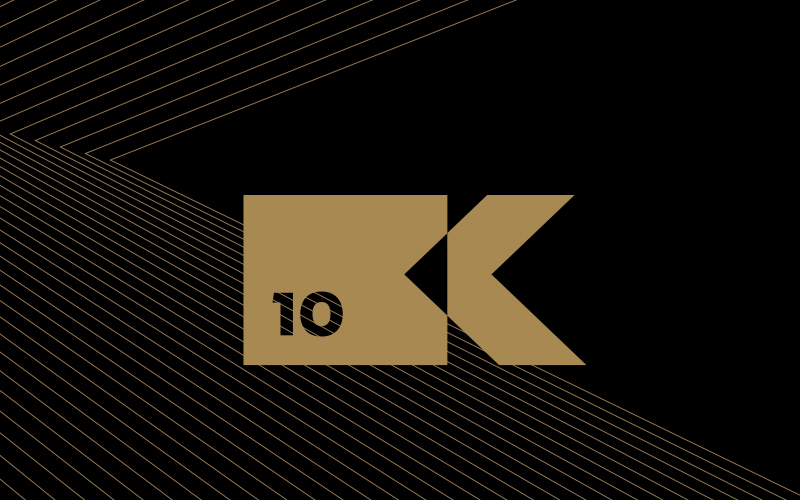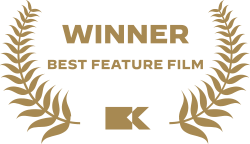 A standing ovation for our Silver Screen feature film winners – Part 1
They were all masterpieces and exquisite gems, but how did the Silwerskerm Film Festival Best Film winners capture the imagination of film critics and movie audiences when and after making their world debut at the festival?
The inaugural kykNET Silwerskerm Film Festival Awards took place on 5 September 2012 at a glitzy awards ceremony at the end of an exciting festival held at the Bay Hotel in Camps Bay. Following the festival's humble beginning with only one full-length new Afrikaans feature film the year before, the festival buzzed with four world premiéres competing for the festival's first awards. Die Wonderweker, Lien se Lankstaanskoene, Verraaiers and Wolwedans in die skemer. These were all outstanding films with compelling stories featuring veteran actors alongside bright young stars.
(Find more information about all these films on our Archive page)
Die Wonderwerker, with legendary storyteller and film director Katinka Heyns at the helm, garnered the festival's first Best Film award. Later in 2012, it also became the South African film receiving the most SAFTA nominations and the prestigious SAFTA award for Best Feature Film. Die Wonderwerker pathed the way for an array of authentic Silwerskerm Film Festival Best Film winners that would rewrite South African movie history.
The standing ovations these films received at the annual Silwerskerm Film Festivals were matched with raving reviews in the media – here and abroad – and sometimes they made the news for different reasons.
"A great leap for Afrikaans films" and "a fascinating glimpse into the life of a tortured soul". Those were some comments about this intense, character-driven historical drama revolving around Afrikaans poet, writer, journalist, sociologist, lawyer and morphine addict Eugene Marais. After an absence of fourteen years, master of the movie-making craft, Katinka Heyns created another tour de force.
On bizcommunity, Daniel Dercksen wrote: "If ever you want to experience the magic of cinema and experience the everlasting impact of storytelling at its most powerful, Die Wonderweker delivers on all levels."
Each frame was a piece of art in the hands of veteran cinematographer Koos Roets, composer Ben Ludik's music was applauded for his stirring music, and Ronelle Loots later received a SAFTA for the film's editing. Another SAFTA went to renowned scriptwriter Chris Barnard, who captured the essence and mystery of Marais brilliantly by zooming in on the time this charismatic figure spent on the farm Rietfontein in the Waterberg district after contracting malaria.
Dawid Minnaar's intense portrayal of the titular character was as magnetic as the effect Marais had on the people of Rietfontein – especially the young orphan Jayne Bradshaw, played convincingly by Anneke Weidemann.
And everyone noticed the rest of the incredible cast, comprising the heavyweight elite of the Afrikaans acting fraternity. Time and time again, a particular scene was singled out in reviews in which Cobus Rossouw, Sandra Kotzé, Elize Cawood en Marius Weyers were sitting on the Rietfontein stoep just talking about this and that. As Therese Smith aptly exuded in The Star, this was a "wow" moment of Afrikaans movie history playing out in front of your eyes.
Even though Katinka Heyns assembled all these fine actors, there was one role she struggled to fill. Where and how does one find a baboon who would be willing to be hypnotised after all? "We tested many baboons, but they were all too small, too brown, too yellow, too skinny or too angry," she told Litnet's Naomi Meyer. Luckily an advert in the newspaper Beeld did the trick. She found her animal star in Andries, a tame baboon male living in Wolmaranstad. His audition was excellent, and in the end, Andries strutted his stuff in one take! Despite this scene only being one minute long, the movie would just not have worked without him, Heyns said. No wonder Andries features in the trailer!
Paul Boekkooi's prediction about Faan se Trein hit the mark in his review in Die Volksblad. "Faan se Trein will steamroll away all the perceptions about the Afrikaans movie industry radically."
For the film version of the classic plays Faan se Trein and Faan se Stasie by renowned playwright Pieter Fourie, filmmaker Koos Roets rewrote the script seventeen times to ensure that the leap from stage to film met his perfectionistic standards. It was worth the effort. Not only did Faan se Trein gather nine Silwerskerm Film Festival awards, but it was also a massive hit at the box office.
The naive yet complex main character Faan gave Willie Esterhuizen, known for his comedic skills, the opportunity to show off his acting chops. His portrayal of the simple-minded child trapped in the body of an adult man was excellent. The cast also included top-notch actors such as Cobus Rossouw, Deon Lotz, Marius Weyers, Anel Alexander and Nicola Hanekom, who all ensured that Faan se Trein stayed on well-oiled tracks.
Part and parcel of Faan's magic was that he was the type of underdog character that one wants to protect at all costs. Especially when he tore apart the community of his dusty small town in the Karoo. Faan was our Forrest Gump, just more dangerous, as Kulani Nkuna commented in The Citizen. But it was because Faan shows us what is really important in life, and we can all learn the value of being earnest and honest from him, Esterhuizen added in an interview in Beeld. Faan had no filters, and the guard who had to check the words coming from his mouth was off duty. And audiences loved his innocence.
During its opening weekend, Faan se Trein was No 2 at the South African box office. No small feat for an Afrikaans film, also considering that it was topped by Hollywood blockbuster The Wolf of Wall Street.
Filmfundi Leon van Nierop also included Faan se Trein among his favourite Top 10 Afrikaans films of all time in his book Daar Doer In Die Fliek (2016).
In Part 2 of this article, we will look at the impact of the festival's Best Films in the years to come.
Sources:
Beeld, Die Burger, Volksblad, The Citizen, The Star, The Weekend Argus, The Sunday Times, Litnet, rooirose.com, Sarie, Huisgenoot, TV Plus, Screen Africa, The Herald, imdb.com, Pressreader. News24, Netwerk24, Maroela Media.