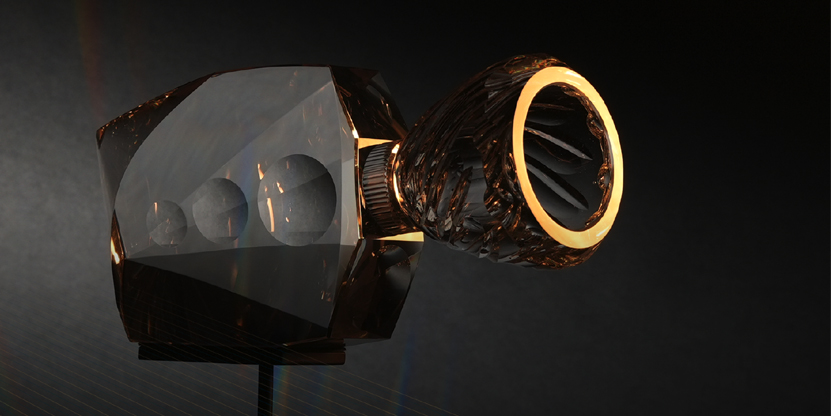 Kyk wie is benoem vir die 2022 Silwerskermfeestoekennings!
Die gesogte Silwerskermfeestoekennings word op Saterdag 26 Maart tydens twee seremonies oorhandig. Die 10de Silwerskermfees: Tegniese toekennings, vind om 13:30 by die Theatre on the Bay plaas, terwyl die Silwerskermfeestoekenningsgeleentheid, waartydens die beeldjies vir die hooftoekennings uitgedeel word, om 19:00 by die Bay Hotel se Rotunda afskop. Albei dié geleenthede word vanjaar trots geborg deur die Stad Kaapstad.
Aanlyn feesgangers kry tydens die hooftoekennings om 19:00 die geleentheid om na die uitmuntende Oscar-benoemde dokumentêr Writing with Fire te kyk wat vroeër die week by die Theatre on the Bay vertoon is. Filmliefhebbers kan wel die Silwerskermfees se sosialemediaplatforms tydens die geleentheid volg om dop te hou wie die wenners is.
En vanjaar se benoemdes is…
SPEELFILMS
BESTE SPEELFILM
Barakat
Indemnity
Down so long
Gaia
BESTE DRAAIBOEK
Barakat
Gaia
Indemnity
Stiekyt
BESTE REGISSEUR
Barakat – Amy Jeptha
Down So Long – Angie Mills, Damir Radonic
Gaia – Jaco Bouwer
Indemnity – Travis Taute
BESTE AKTEUR
Barakat – Joey Rasdien
Down So Long – Tshamano Sebe
Indemnity – Jarrid Geduld
Stiekyt – Paul du Toit
BESTE AKTRISE
Barakat – Vinette Ebrahim
Beurtkrag – Donnalee Roberts
Down so Long – Khadija Heeger
Gaia – Monique Rockman
BESTE VROULIKE BYSPELER
Barakat – June van Merch
Barakat – Quanita Adams
Indemnity – Nicole Fortuin
Stiekyt – Illse Roos
BESTE MANLIKE BYSPELER
Gaia – Alex van Dyk
Indemnity – Abduraghmaan Adams
Stiekyt – Albert Pretorius
Stiekyt – Jacques Bessenger
BESTE PRODUKSIE-ONTWERP
Barakat – Sumaya Wicomb
Gaia – Rocco Pool
Indemnity – Chris Joubert
Stiekyt – Bathoni Robinson
BESTE REDIGERING
Barakat – Sanjin Muftić
Gaia – Leon Visser
Indemnity – Simon Beesley
Vlugtig – Dries Scholtz
BESTE KINEMATOGRAFIE
Barakat – Ebrahim Hajee
Gaia – Jorrie van der Walt
Indemnity – Zenn van Zyl
Stiekyt – Eduan Kitching
BESTE OORSPRONKLIKE MUSIEK
Barakat – Kyle Shepherd
Beurtkrag – Charl-Johan Lingenfelder
Gaia – Pierre-Henri Wicomb
Indemnity – Kyle Shepherd
BESTE GRIMERING EN HAARSTILERING
Barakat – Farzanah Siblall
Gaia – Sulani Saayman
Indemnity – Francois Rademeyer
Stiekyt – Mari Conradie, Tessa Denton
BESTE KOSTUUMONTWERP
Barakat – Ayesha Khatieb
Gaia – Mariechen Vosloo
Stiekyt – Marné van den Burgh, Annerike van der Spuy
Vlugtig – Anene Scheepers
BESTE KLANKONTWERP
Barakat – Barry Donnely
Gaia – Tim Pringle
Indemnity – Kyle Shepherd
Vlugtig – Charlotte Buys
KORTFILMS
BESTE KORTFILM
Katvis
Leemtes en leegheid
My beskermer
Twintig tone in 'n hangkas
BESTE DRAAIBOEK
Die Horries – Bibi Slippers
Katvis – Igna Botha
Leemtes en leegheid – Jordy Sank, Terence Makapan
Skyn – Carla Smith
BESTE REGISSEUR
Bergie – Dian Weys
Katvis – Anton Scholtz, Michael Minnie
My beskermer – D.W. Smith (Diana Mills Smith)
Twintig tone in 'n hangkas – Morné Strydom
BESTE REDIGERING
Aan/Af – Elana Steyn
Baber – C.A. van Aswegen
Die Horries – Regardt Visser
Katvis – Michael Minnie
BESTE KINEMATOGRAFIE
Baber – Justin Youens
Katvis – Anton Scholtz – Katvis
Leemtes en leegheid – Rick Joaquim
My beskermer – Rick Joaquim
BESTE OORSPRONKLIKE MUSIEK
Baber – Ghalik Jacobs, Mark Goliath, No Friends of Harry
Bennie Bingo – Ryno Posthumus
Bittersoet – Pieter Bezuidenhoudt
Twintig tone in 'n hangkas – Emma van Heyn
BESTE PRODUKSIE-ONTWERP
Baber
Die Horries
My Beskermer
Vrywater
BESTE AKTEUR
Aan/Af – Marlo Minaar
Twintig tone in 'n hangkas – Pietie Beyers
Verstikking – Ayden Croy
Verstikking – Irshaad Ally
BESTE AKTRISE
Baber – Monique Rockman
Katvis – Erica Wessels
Leemtes en leegheid – Lida Botha
Skyn – Carla Smith
BESTE ENSEMBLE
Katvis 
Leemtes en Leegheid
Skyn
Twintig tone in 'n hangkas
BESTE BESTAANDE WERK
Ekstasis          
The Stranger  
Ulwandle